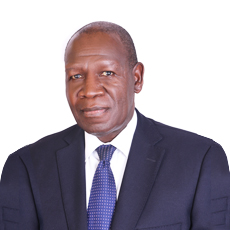 Lecturer, The Technical University of Kenya and ACK Representative
Mr. Jared Ogutu is a Lecturer at the Technical University of Kenya and serves in the University Council as a representative of the Anglican Church of Kenya. He has an illustrious career in digital and print media spanning three decades and one decade in teaching of the same. He has held several leadership roles in the Media industry. Besides his experience in Creative Arts and Media, Mr. Ogutu is a lead Auditor of the ISO Quality Management Systems and a Business Continuity planning expert.
He holds Bachelor of Arts (Land Economics) and Bachelor of Science (Packing Technologies) degrees.